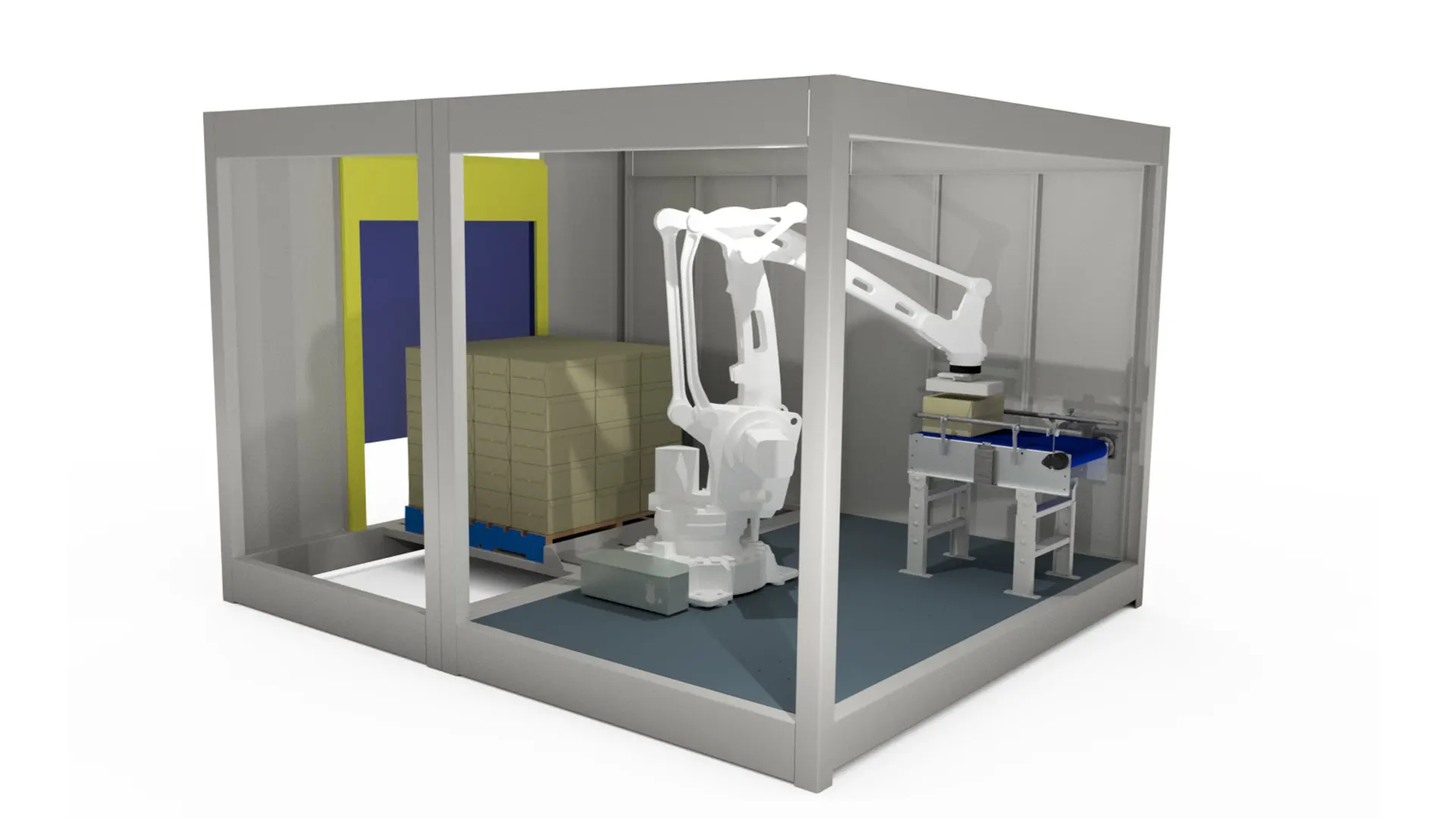 Simplified Palletising has been designed for small to medium sized businesses who are looking for a feature rich, small footprint palletiser.
Simplified Palletising is an economic system that can be placed at either end of a processing line to palletise or de-palletise cartons or bags of product.

Simplified Palletising has an impressive weight capacity of 55kg/120lb and can handle up to 10 cases per minute.
A user-friendly interface allows operators to change between different package sizes and types; Simplified Palletising will assist them in choosing the correct pattern for optimum pallet utilisation.
Key benefits:
An automated solution that improves line efficiency 24/7, providing a compelling ROI
Mitigates the risk of back injuries and repetitive strain injuries
Reduces labour costs
Can handle multiple products and patterns on request
Small footprint
A portable unit that can be moved as your business needs change
H&C
Recognised as a world leader in automated reverse packaging and product handling systems, we acquired Haden & Custance (H&C) in 2016.
While many other companies provide solutions to putting product into packaging, we are specialists in removing packaging from product ready for further processing.