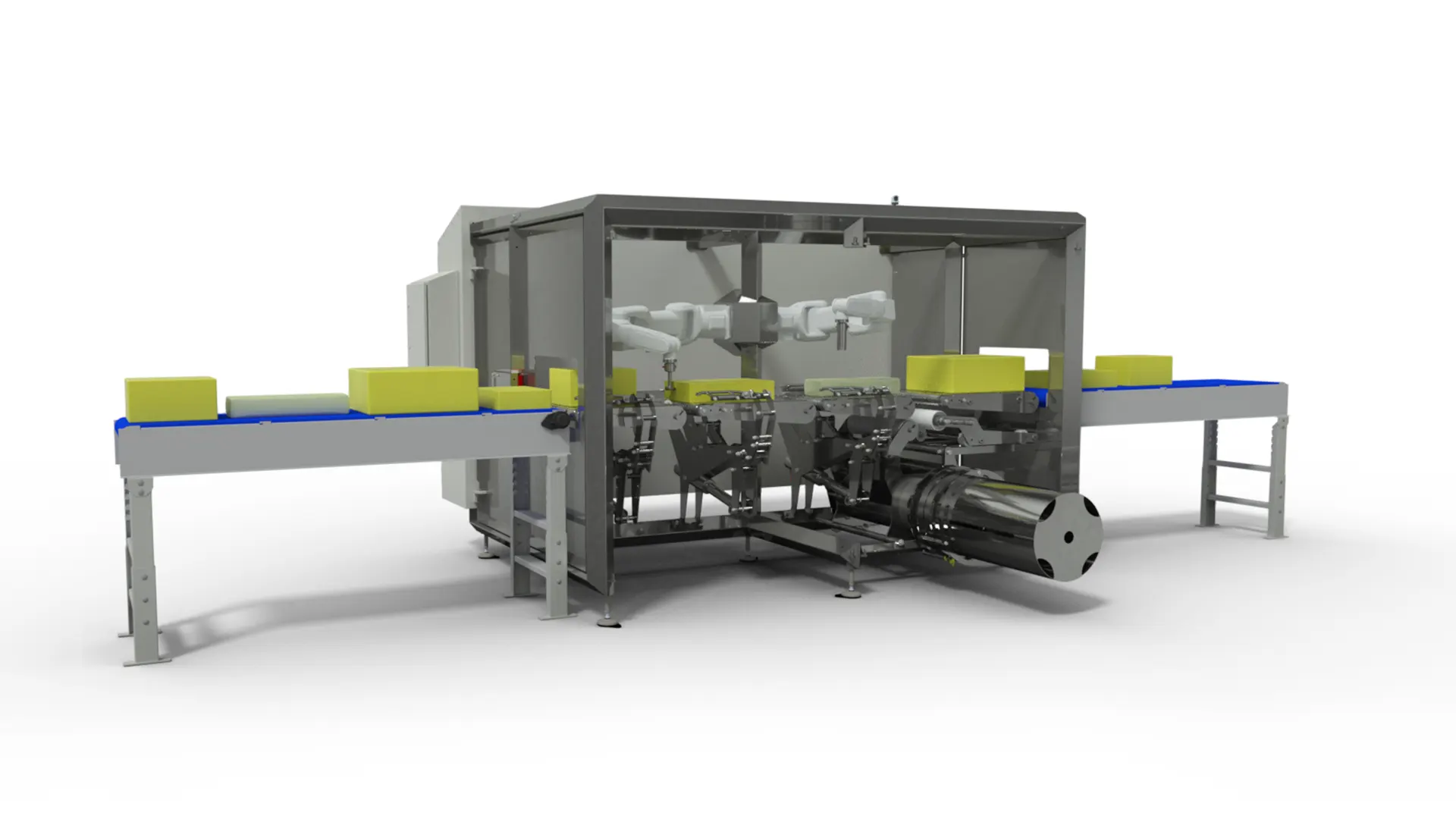 The H&C Robotic De-Bagger automates the removal of vacuum bags from multiple cheese block sizes.
Also known as the De-Bagger Multi Block, or DBMB, it is capable of managing virtually any block size or type on-the-fly, without resets or staff inputs.
It safely and reliably removes the vacuum bag to present an undamaged, uncontaminated block to the processing line every time.
When combined with the H&C Defect and Foreign Object Detection module, the system provides unprecedented confidence that product entering the processing line is in perfect condition, free from defects and foreign objects.
Key benefits:
Increased productivity with less stoppages for product changes, resets or errors
Risk of product contamination is removed
Reduced labour – allows staff to be re-deployed to higher value work
Eliminates manual handling, knives and associated health and safety risks for staff
Waste plastic is managed efficiently in specialised units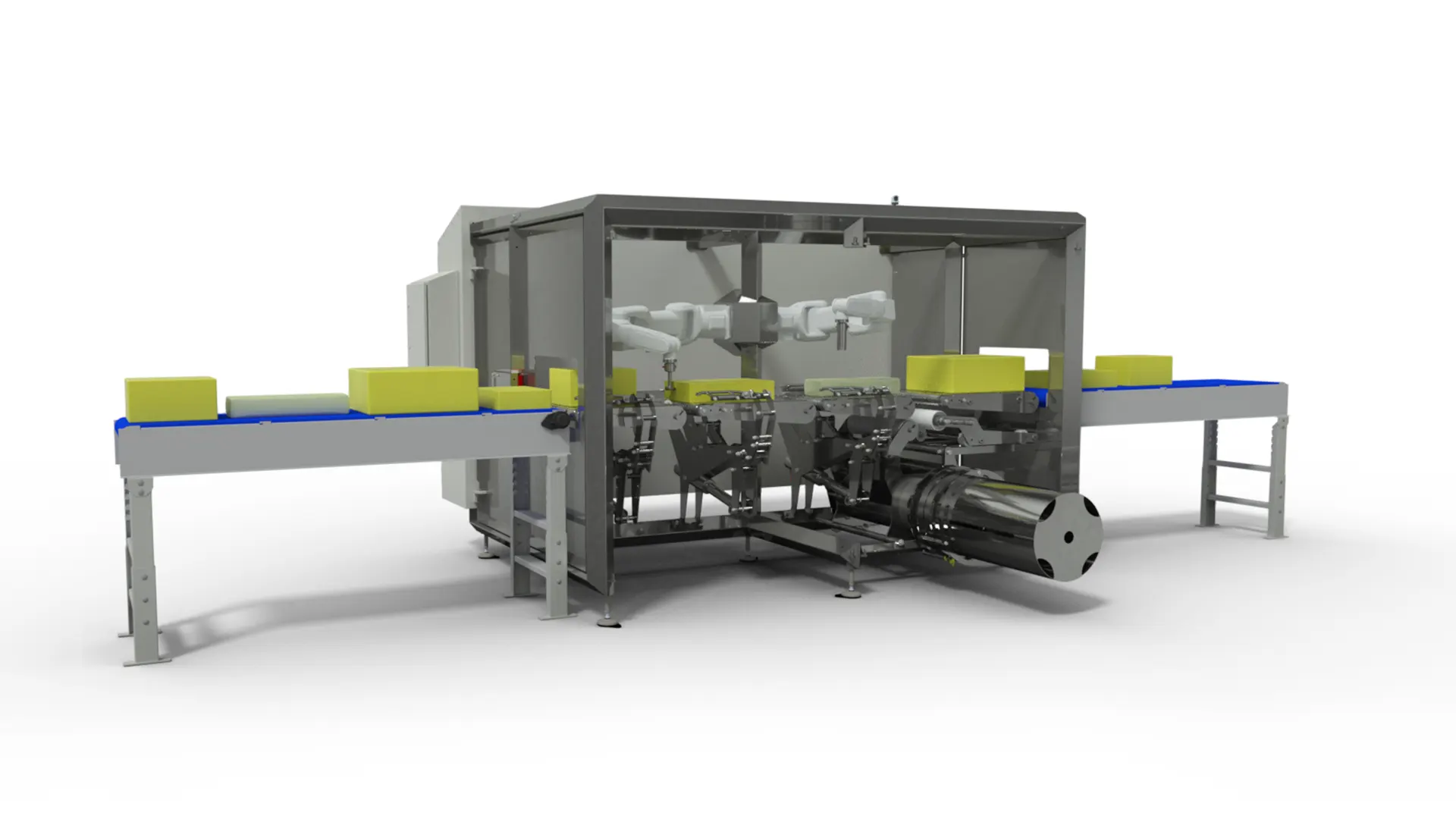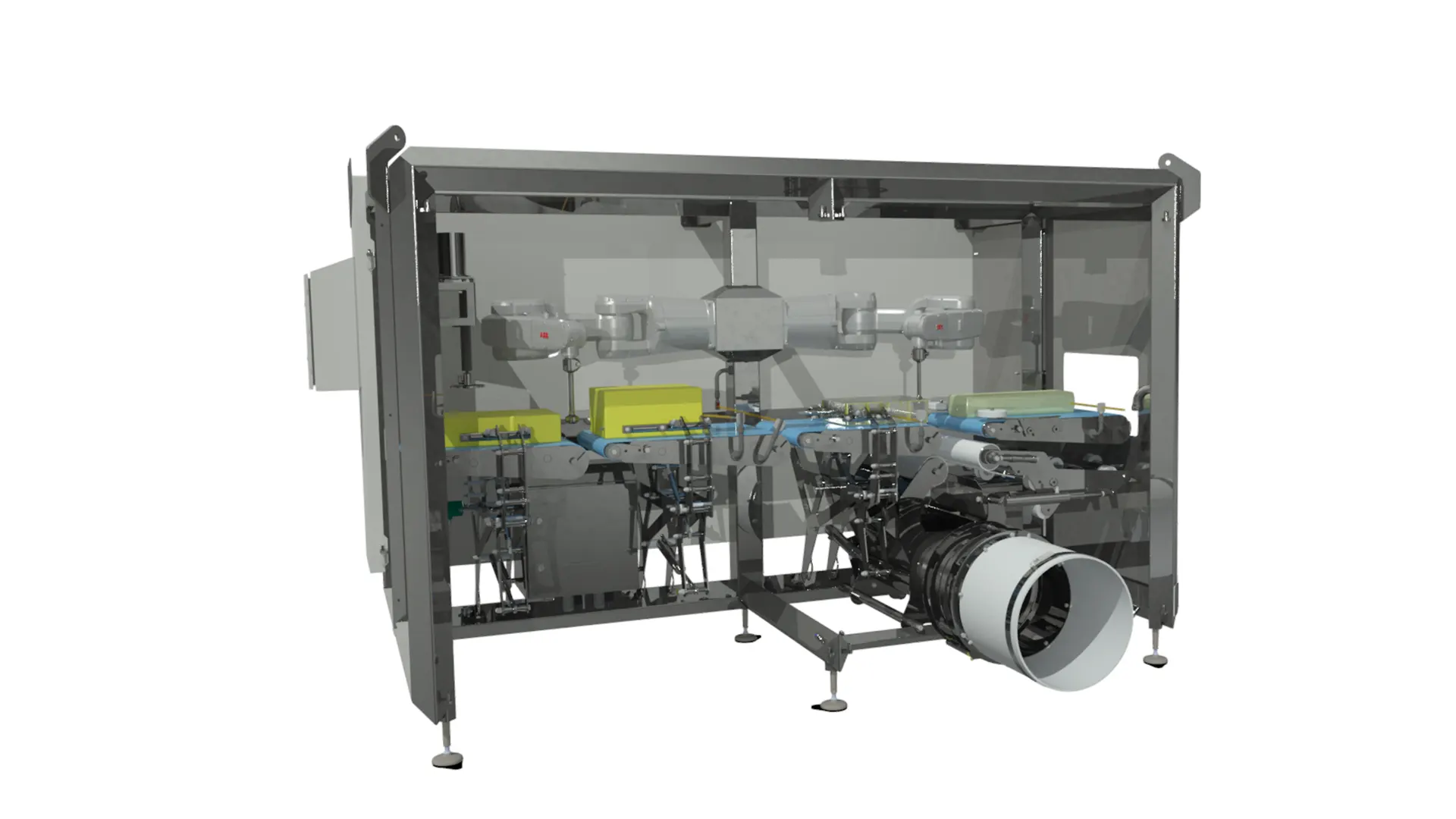 Back to Products and Services
Related Case Study