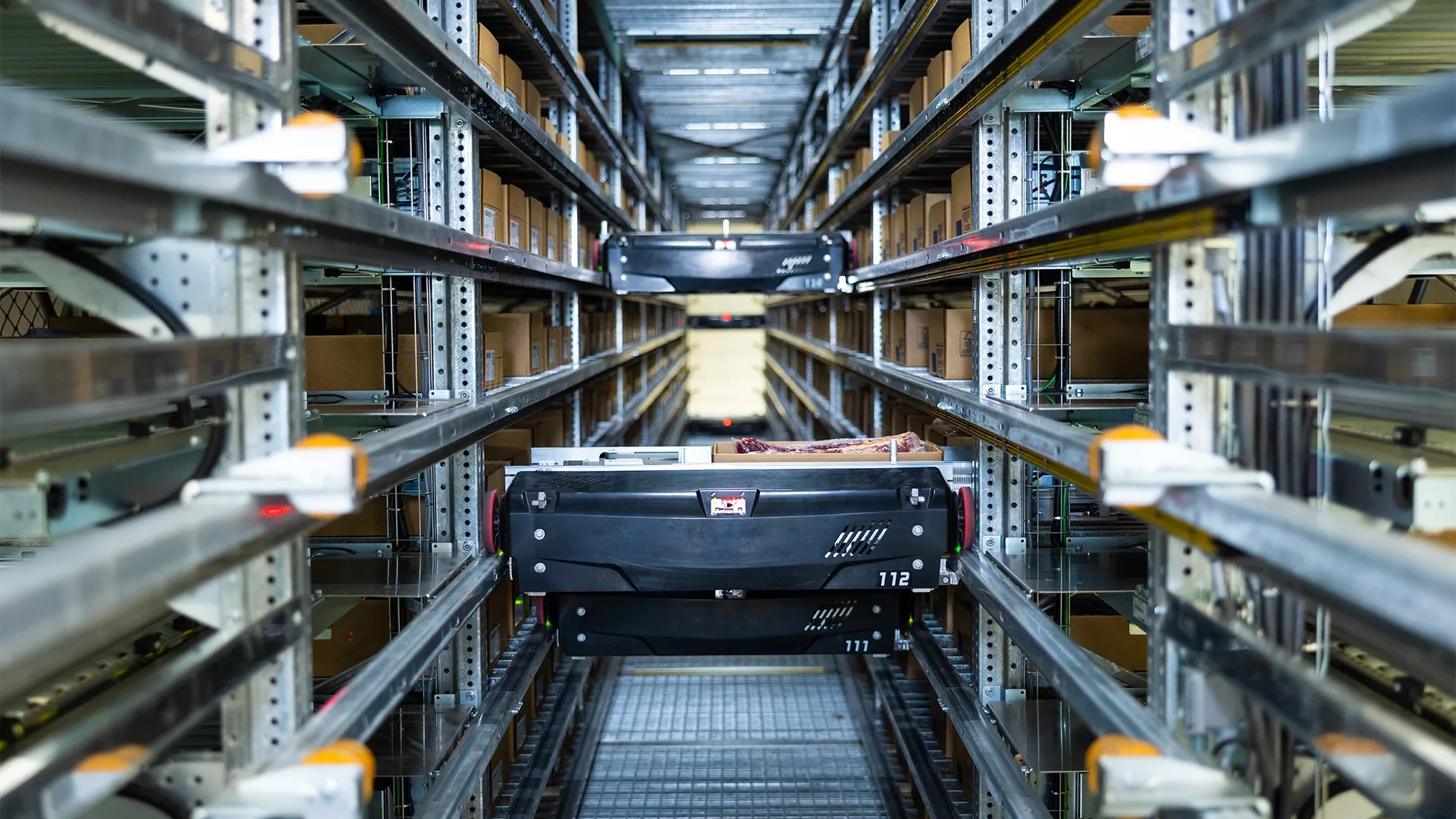 The Automated Storage and Retrieval System (ASRS) revolutionises the storage and retrieval of frozen or chilled goods.
The system uses shuttle robots in a compact storage area, optimising space utilisation. This design eliminates the need for large shelving areas, increasing storage capacity without expanding the footprint.
The ASRS enables high-volume picking and storage by coordinating the movements of shuttle robots, with products being identified by SKU. This speeds up retrieval, reduces downtime, and boosts productivity.
By implementing this advanced technology, businesses can streamline logistics, manage inventory effectively, and meet the demands of the market.

Applications
High volume of product being moved in and out of storage
Plants with a range of SKUs
Sorting assorted product being received from the production line before storing
Picking product to create rainbow pallets
Available for use in either chilled or frozen environments
Benefits
Allows complete inventory management and integration with production and sales management systems.
High-speed elevators and live shuttle system for pallet consolidation and picking to order.
Proven performance in frozen and chilled environments.
Eliminates manual handling and traceability issues.
We deliver our ASRS systems in collaboration with our technology partners TGW and Inther.