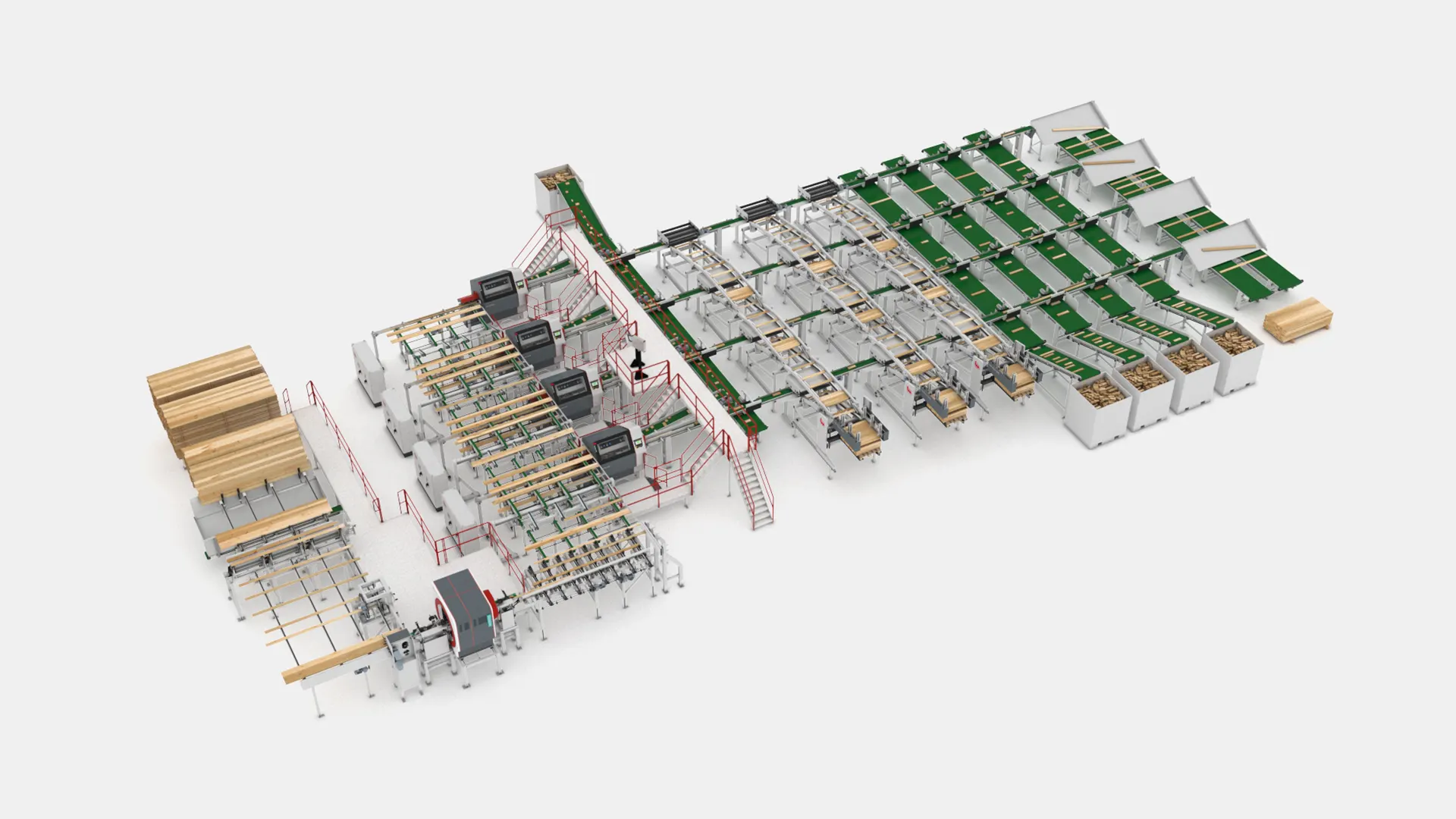 Complete line solutions for secondary processors of timber products. Custom designed and built.
System TM is a leading global supplier of customized solutions. They are a Danish family-owned company, established in 1977 by Poul Thøgersen. Headquartered in Odder, Denmark, the company consists of administration offices, production facilities and assembly facilities.
Commitment to excellence
System TM is a leading global supplier of customized solutions to the solid wood industry with more than 40 years of experience and more than 300 running lines worldwide. Our success is based on our continuous product development and the technical expertise of our employees. We take pride in our highly qualified employees who possess broad skills in the areas of line designing, installation, commissioning and training, as well as service and maintenance.
At System TM, we constantly strive to meet the changing needs of the industry. Thus, upgrading products continuously reflects our ongoing commitment to delivering innovative, powerful and intelligent solutions. We optimize staff and wood resources by streamlining production processes. As a result, this gives you maximum profitability and production efficiency.
Technical expertise and knowledge
At System TM, we draw on our technical expertise and knowledge to find the best solution that fits your needs. We meet customer specific needs by using latest technology, unique project organization and close customer collaboration. Thus, we have the means, time and desire to retain close customer relations, as we believe the best way to customize system solutions is by working along with customers. Designing and developing our own machinery provides us the flexibility and adaptability to respond quickly to your individual needs, regardless how complex your needs may be.