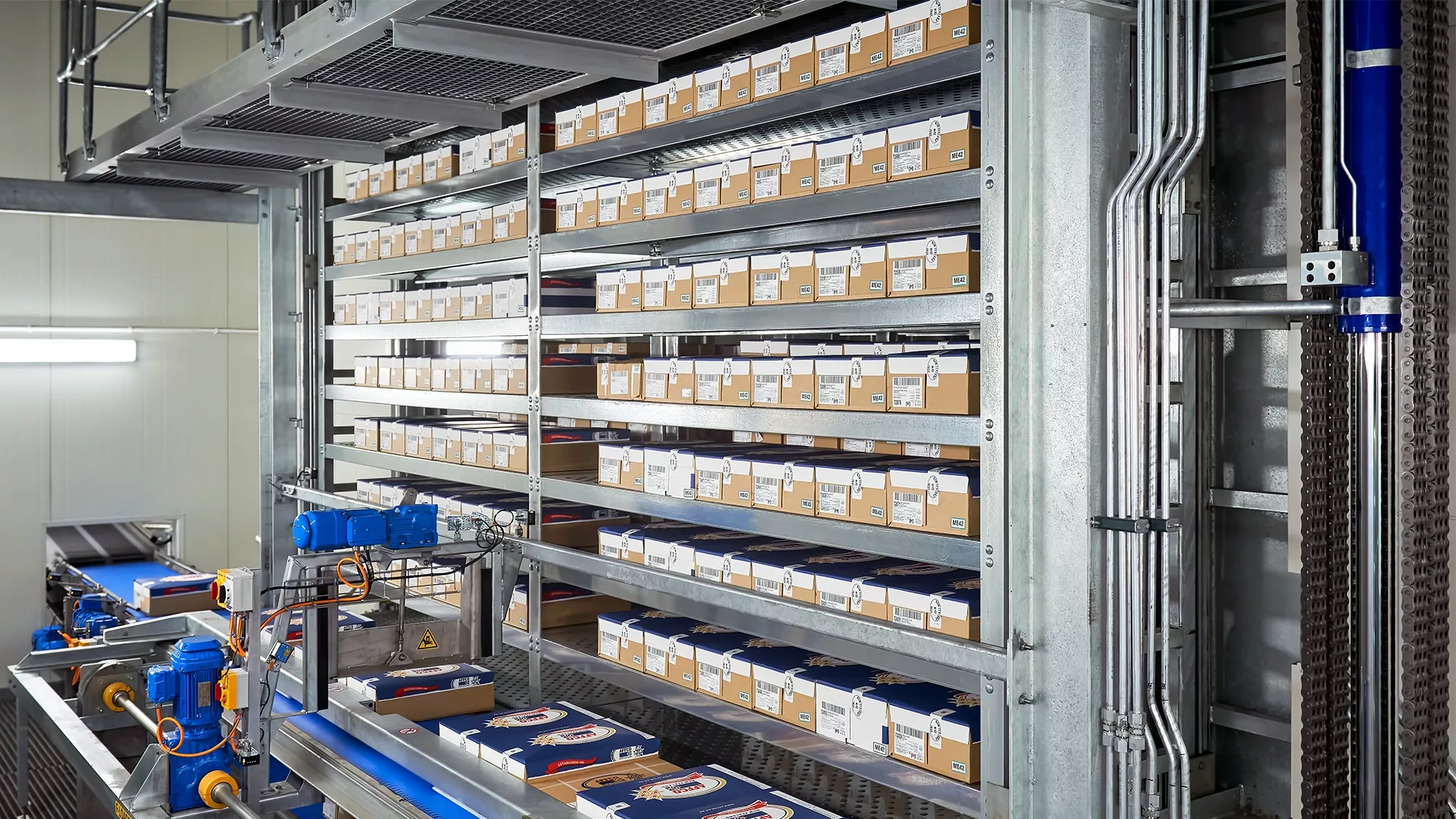 The Single Retention Time (SRT) Tunnel is designed to accommodate varying product types and carton sizes that all require the same chill or freeze time.
The SRT Chilling and Freezing Tunnels employ an air blast based system that provides uniformed conditioning to either chill or freeze product. Application of very low temperatures in a controlled environment enables a fast chill or freeze; typical cycle times range from two to 48 hours.

Interfacing conveyor systems provide completely automatic, hands-free loading and unloading of product, precisely timed to achieve the desired temperature. Eliminating manual handling preserves product quality and reduces the incidence of injury through strain.
The integrated controls and automation designed for each system application allows for operator changes to the set retention time. The controls also deliver complete tracking of all product within the system.
Tunnels can be designed to operate with a variety of refrigerants depending on customer specifications and desired cycle times, in order to integrate with other process flows within the facility.
The SRT can be designed to either chill or freeze product. The single retention time, the enclosure temperature and air velocity will be calculated depending on the temperature of product entering the system and the desired temperature for exit.

The SRT tunnel is a first in, first out system which means all cartons complete a full rotation within the system. The carton in feed and out feed conveyors are therefore positioned at one end.
These interfacing materials handling systems can feature multiple levels to decrease the load and unload times.
The SRT tunnel is suited to high throughput of products within food processing operations that require the same conditioning.
Milmeq
Milmeq, whose automated chilling and freezing systems have established the global benchmark for cooling and freezing meat, poultry and dairy products in cartons or crates, were acquired by MHM Automation in 2018.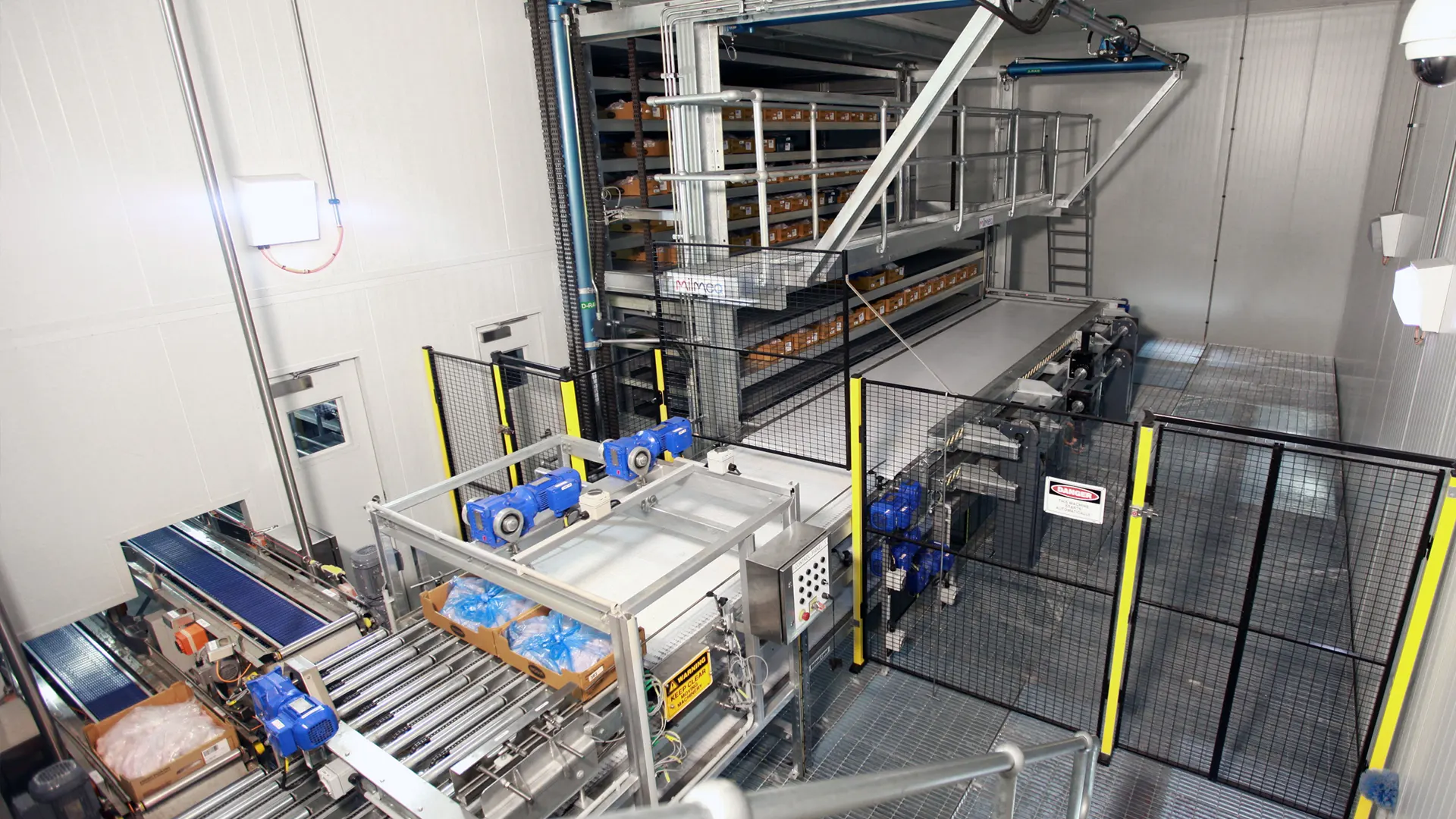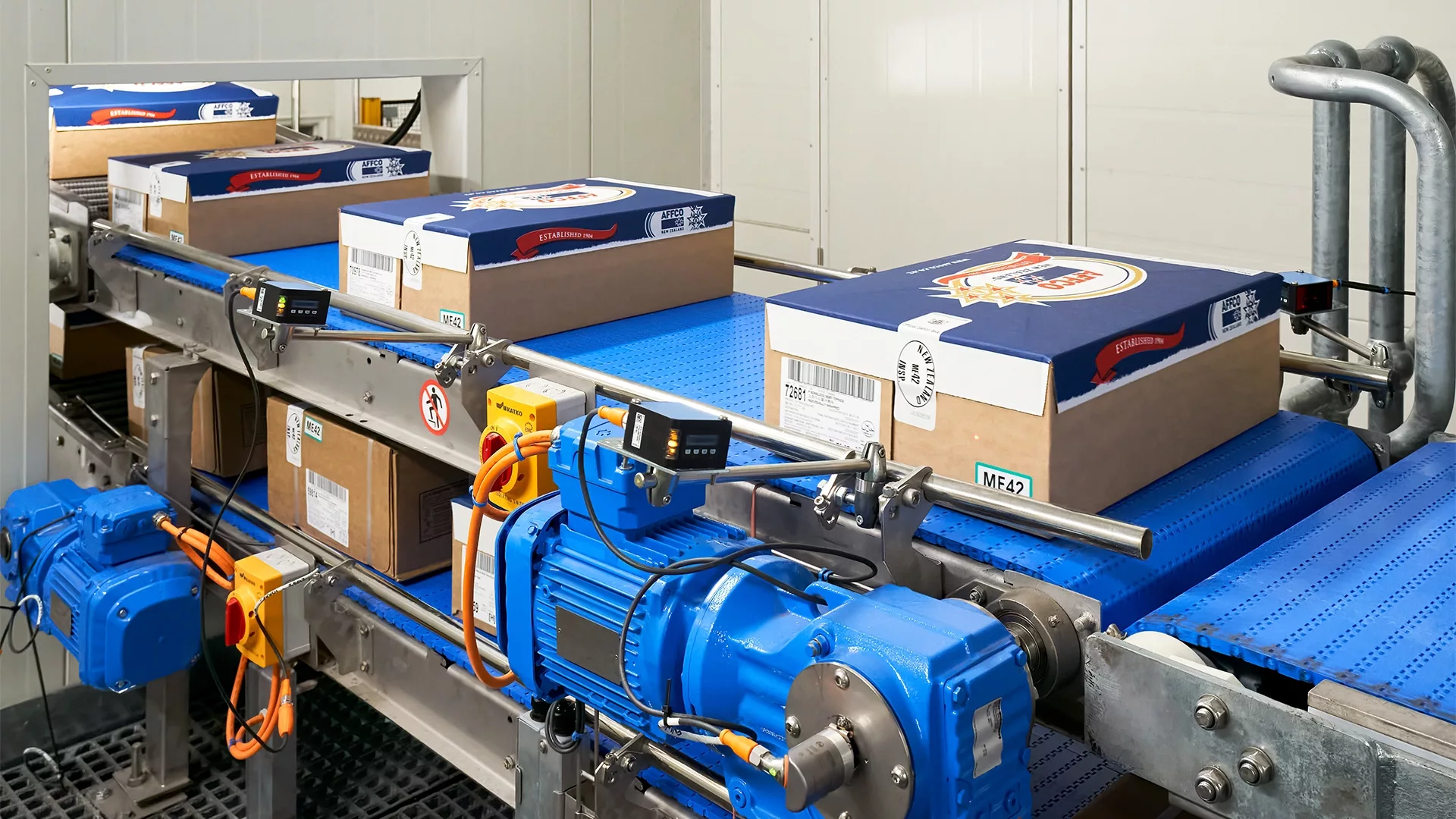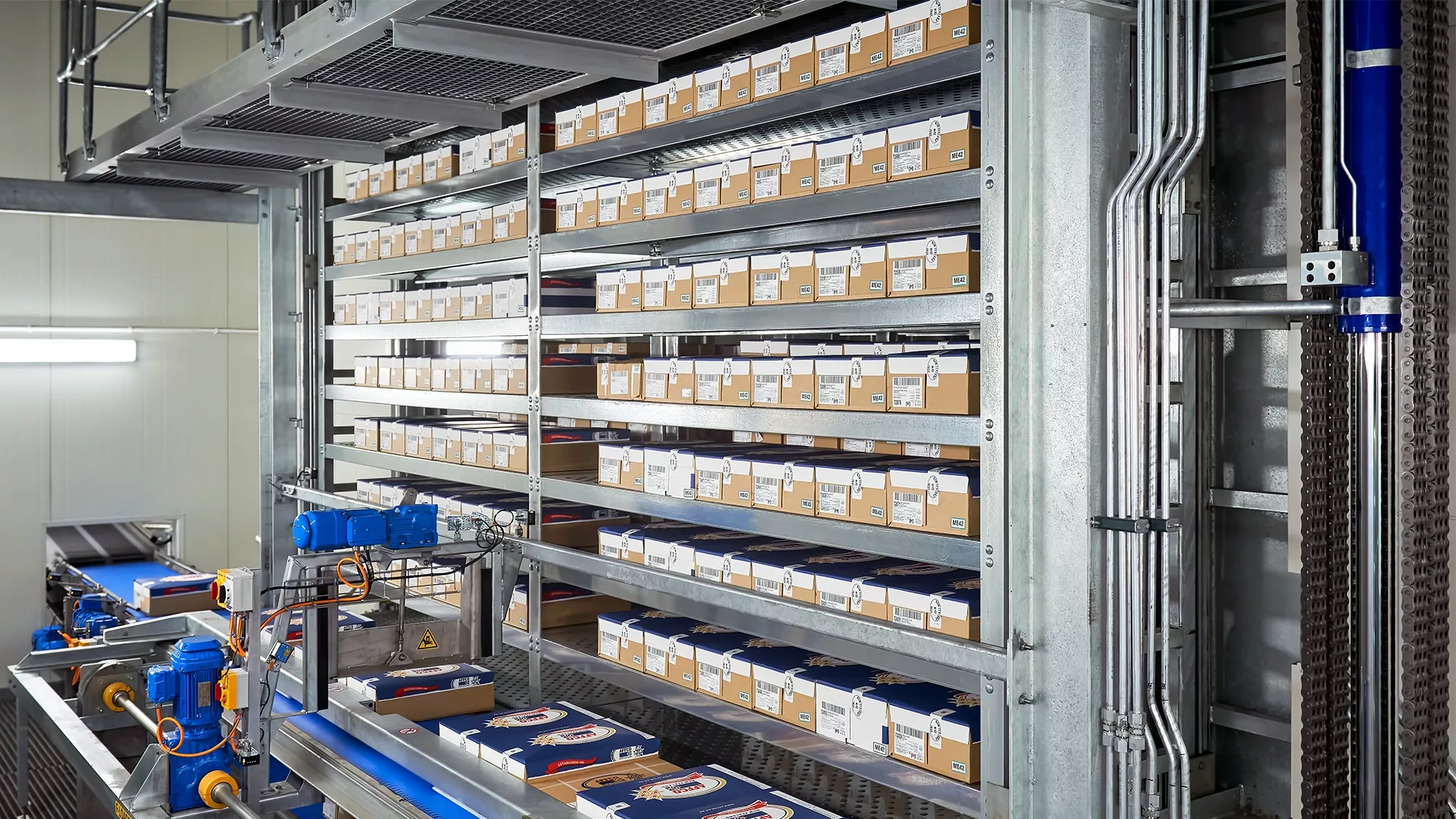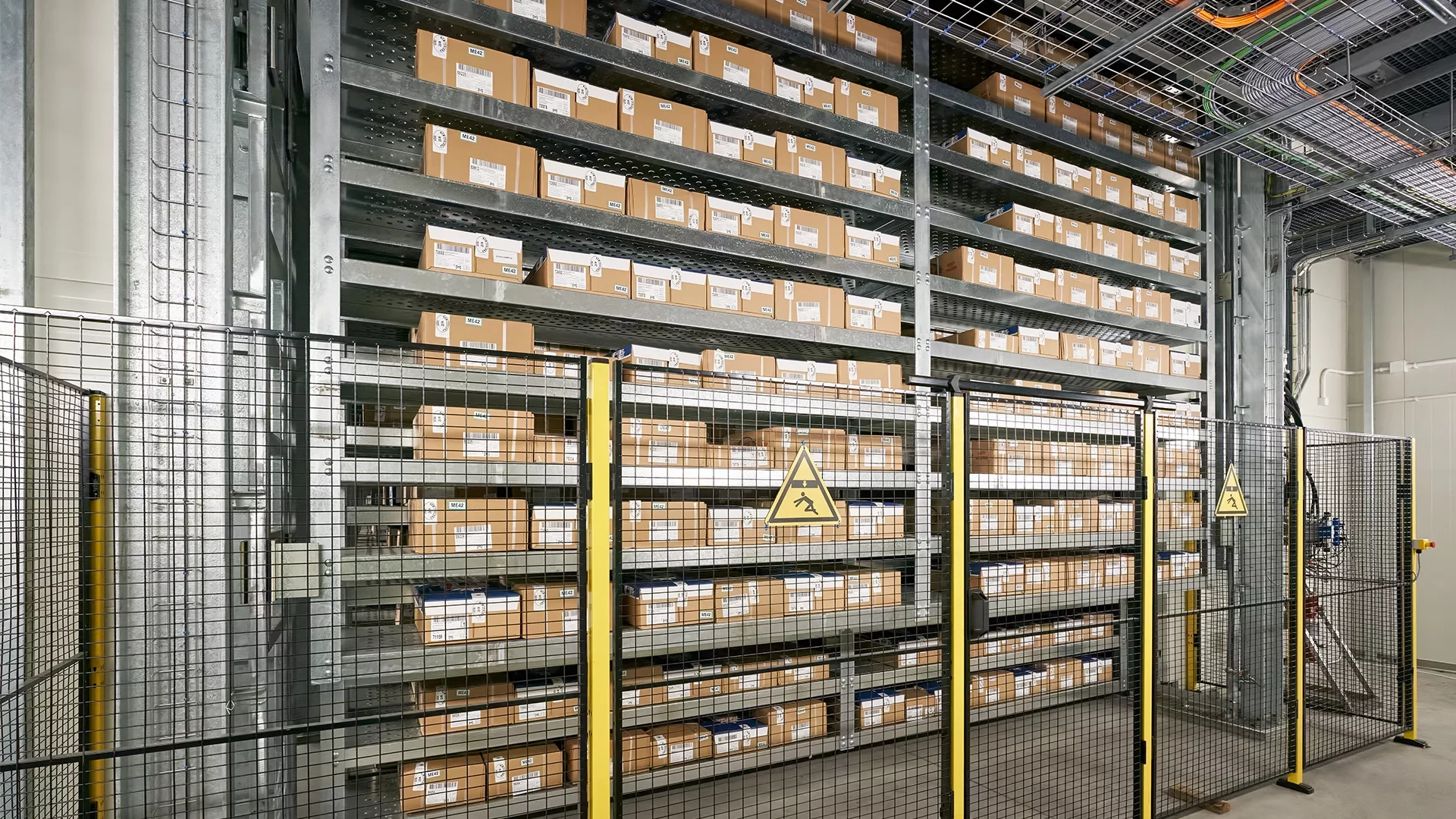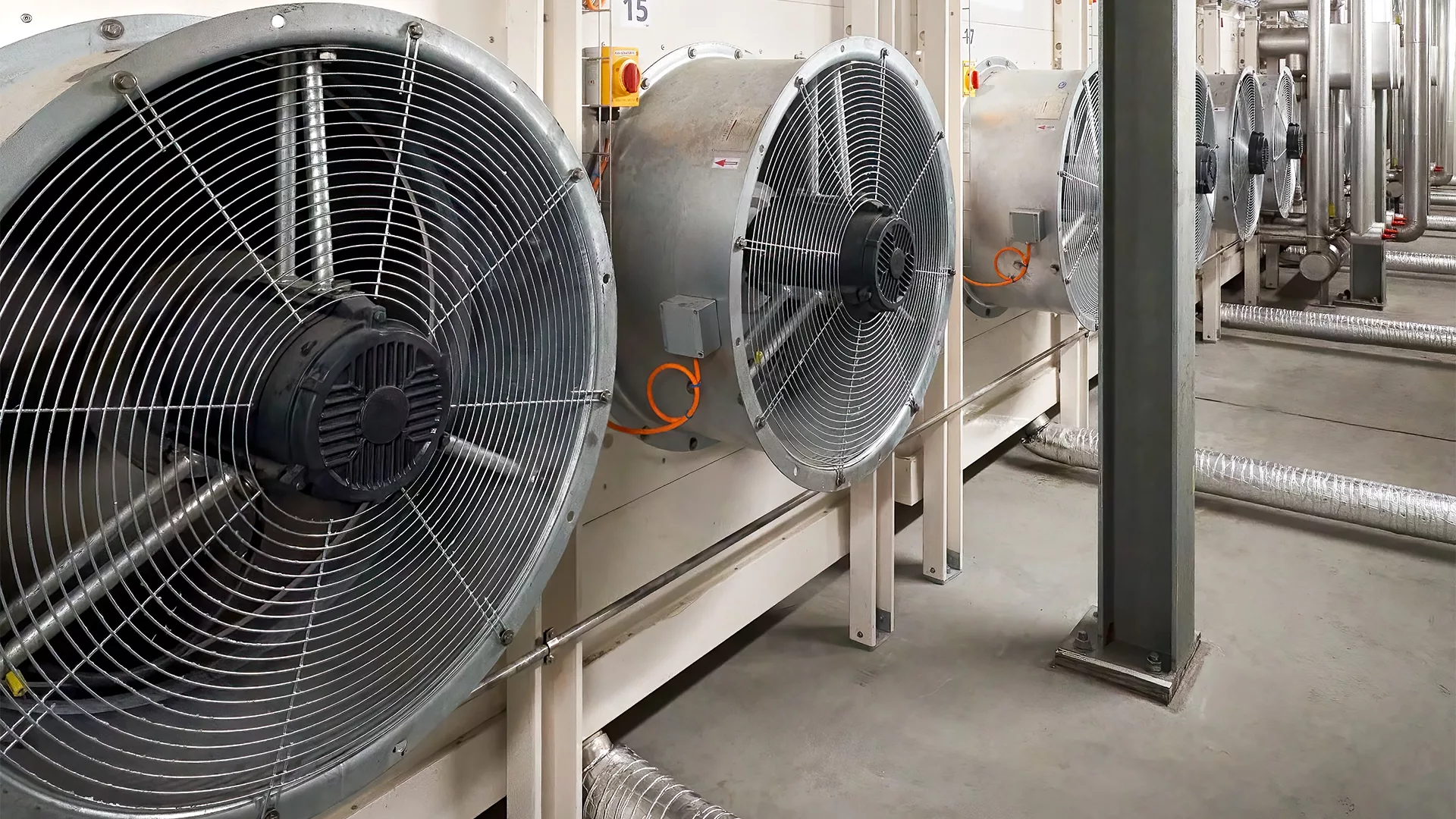 Back to Products and Services
Related Case Studies