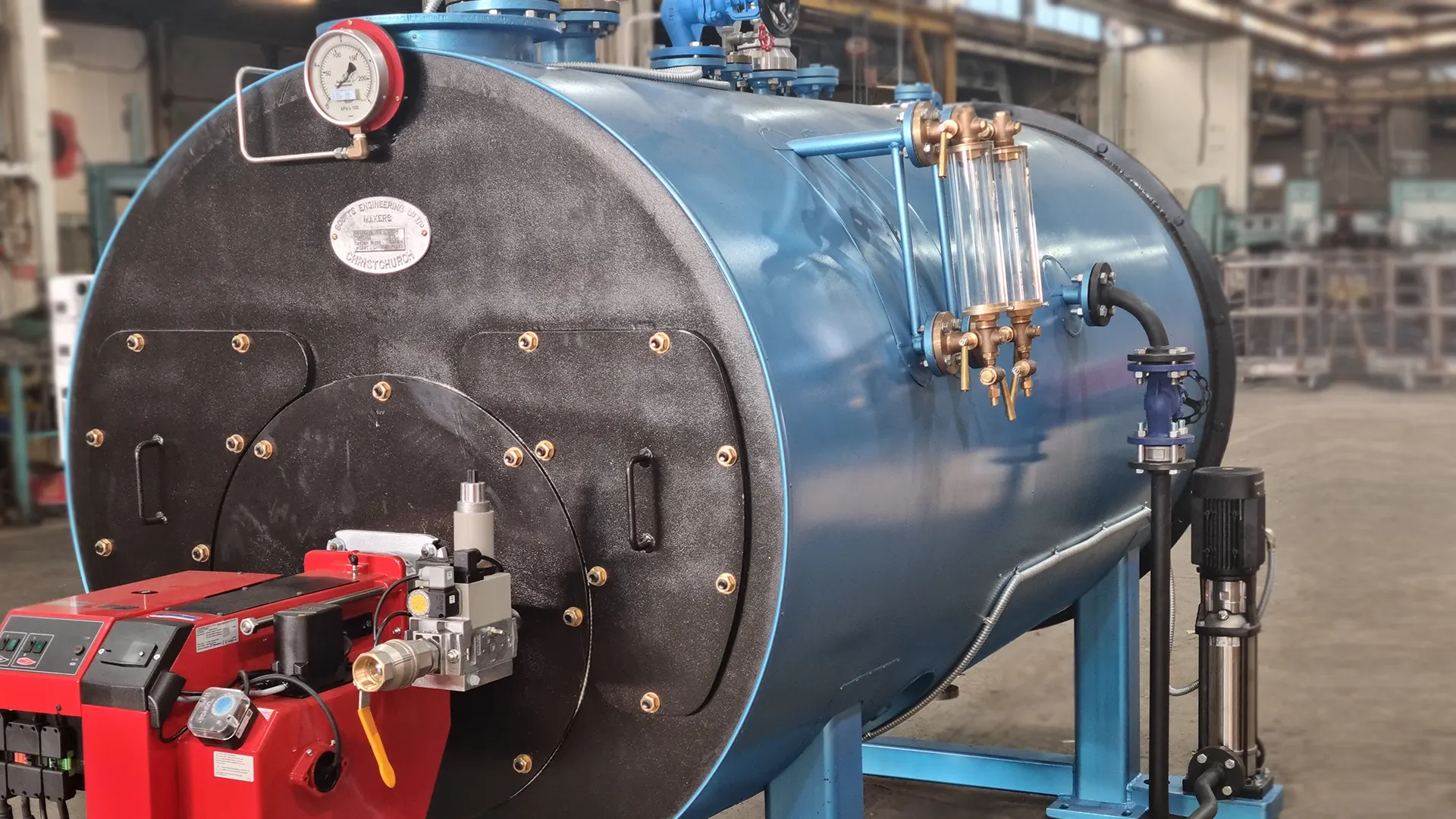 With more than 2,000 boilers and heat plants commissioned, MHM Automation is a market leading manufacturer, producing boilers under the Scotts and Vekos brands.
Our boilers are available with a range of fuel options including biomass, solid fuel, gas, liquid fuel and electricity. Respected for our mechanical and project engineering capabilities, we provide comprehensive design, fabrication, installation, and commissioning services to a broad range of industry sectors.

Applications
Breweries and wineries
Food processing
Hospitals and healthcare facilities
Schools and hostels
Primary industries including horticulture, timber, meat and dairy processing
Personal care – laundry, linen and soft goods
Features
Steam and hot water boilers
Fuel options: solid waste, coal, LPG, natural gas, light oil, biofuel, electricity
Heat plants to burn and convert wet biomass into energy
Two pass and three pass options
Dryback and wetback options
Standard sizes (steam ratings) range from 225kg/hr to 15MW
Benefits
Bespoke design available to suit your process and location
Built to Australasian and British Boiler Codes
ISO 9001 certified quality management system
Project security – as a market leader in mild and stainless steel fabrication, manufacture and supply, MHM Automation will provide engineering, project management, installation, maintenance, and warranty
Vekos multi-fuel standard range
Solid fuel, liquid fuel and gas
Hot water and steam boilers. Vekos multi-fuel systems allow a range of fuel types including biomass, wood chips, wood pellets, waste residues, coal, oil and gas.
Download the brochure below to view specifications of our Vekos one-pass boiler range.
Scotts standard range
Liquid fuel and gas
Hot water and steam boilers. Scotts systems utilise predominantly fire tube or water tube and allow fuel types including LPG, natural gas, diesel (light oil), biofuel and dual fuel.
Download the brochure below to view specifications of our Scotts two-pass and three-pass boiler range.