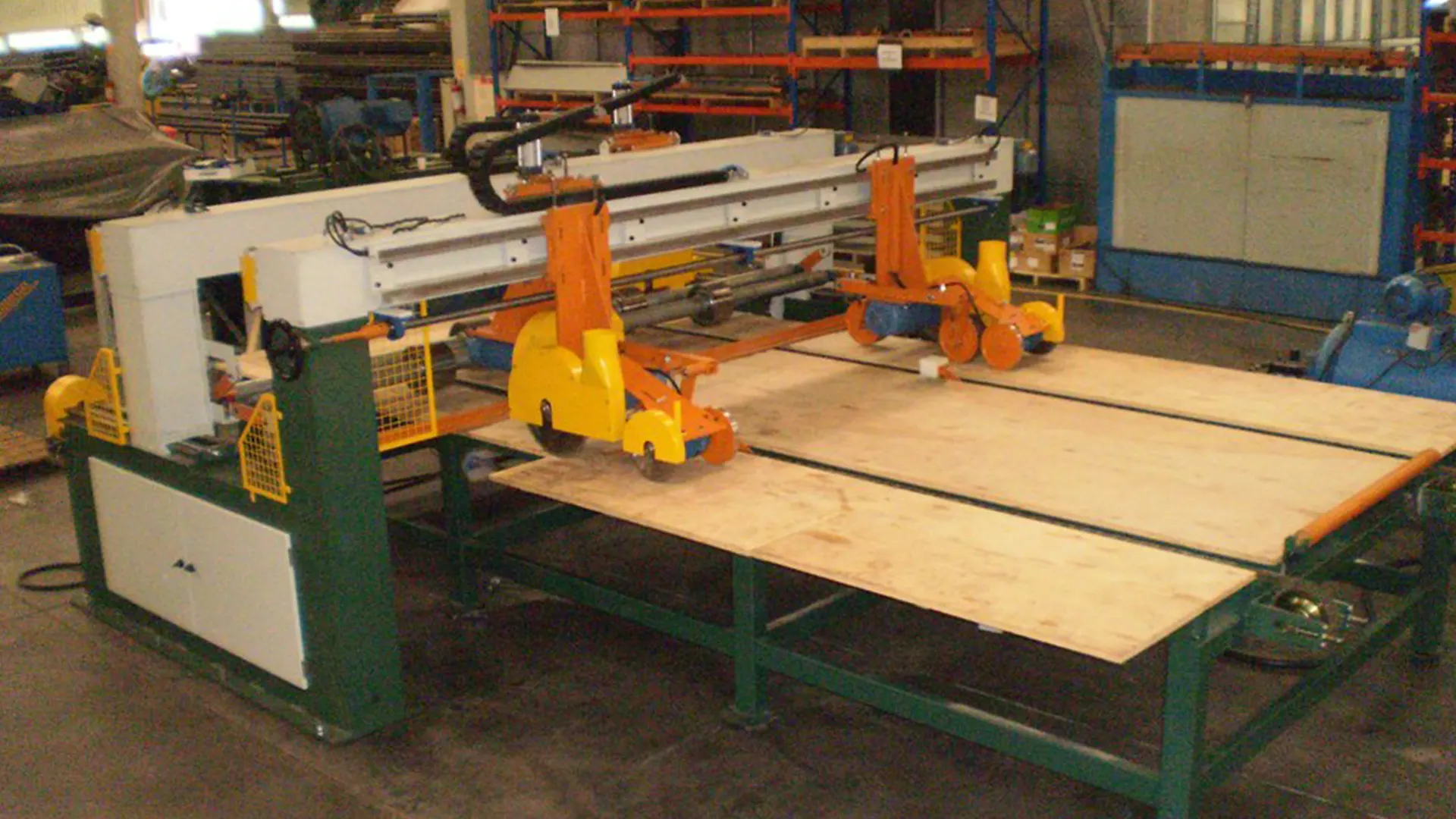 MHM Automation is the Australasian representative for Omeco of Brazil. Omeco is a leader in the manufacture and supply of equipment for the plywood industry worldwide.
Omeco manufactures:

Roller bed veneer dryers
Matt bed veneer dryers
Plywood hot and cold presses
Melamine presses
Spindleless lathes
Dry and green veneer stackers
Omeco is a company founded in 1945 and located in the industrial district of Curitiba in Brazil. Their manufacturing facility consists of 1200 square metres of administration area and 14000 square metres of production capacity within their manufacturing facility especially designed for the construction of large equipment with sophisticated technology, with capacity for simultaneous production and development of new projects to meet specific needs of the timber industry.
Through our association with Omeco we are able to supply core composers, veneer dryers, veneer guillotines, rotary spindleless lathes, hot and cold plywood presses.
Core composers
Veneer dryers
Veneer guillotines
Rotary spindleless lathes
Hot and cold plywood presses
One of their specialists products is a Phenolic Press for melamine installation.
Previous jobs we have supplied Omeco equipment for include CHH Plywood in New Zealand where an 8 foot by 4 foot cold press was installed, and a rotary spindleless lathe was supplied to a department of industry in Queensland, Australia.