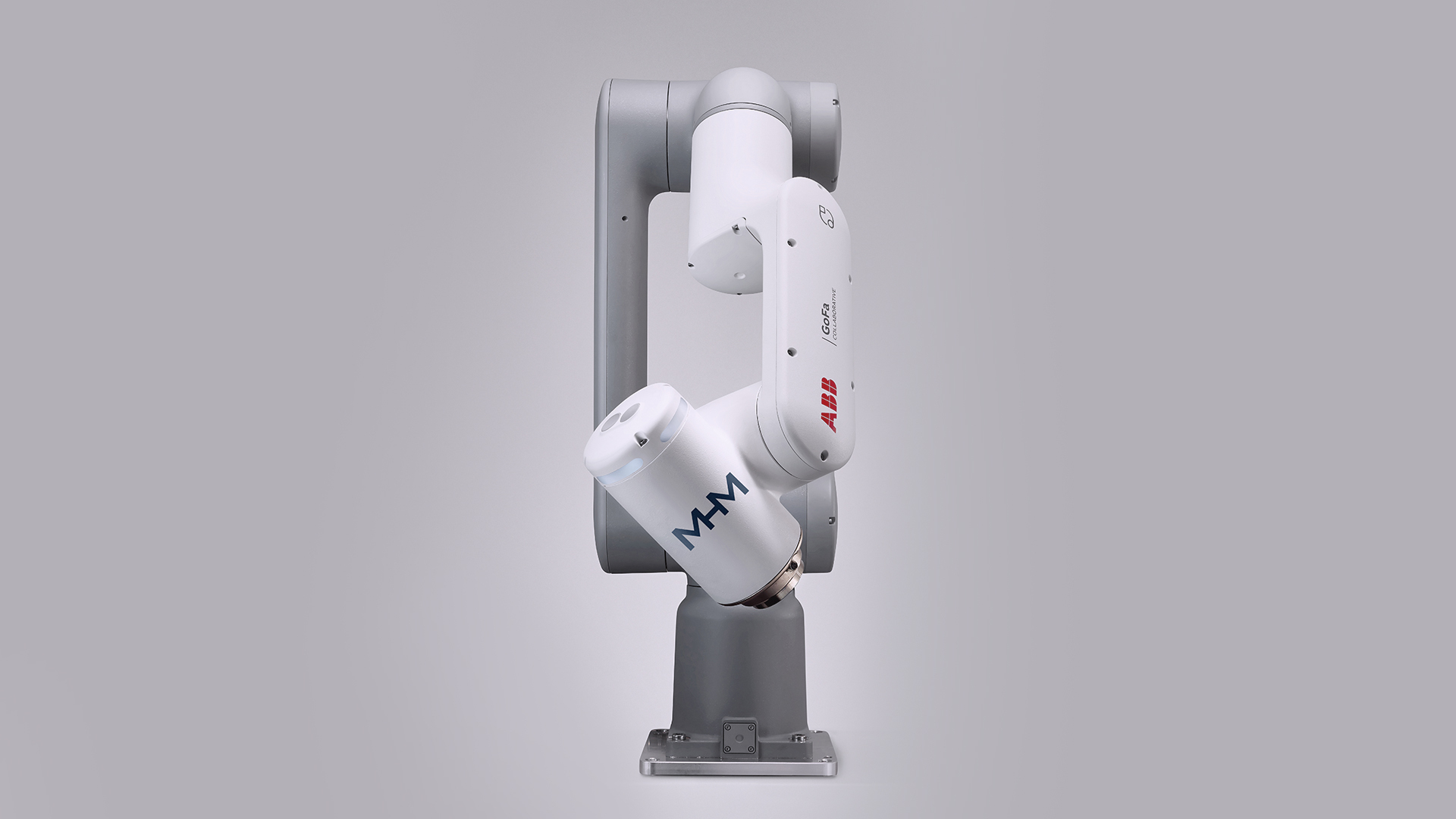 Cobots work safely alongside people to automate repetitive tasks.
MHM Collaborative Robots (Cobots) are a cost effective and easily implemented solution to automate repetitive and ergonomically challenging tasks.

Designed to effectively replace a person in a production environment, Cobots safely work alongside and collaborate with people.

Custom end effectors can be provided to allow Cobots to perform a wide range of tasks.

Cobots are a proven technology with an attractive return on investment (ROI). They are an ideal solution to address the labour shortages being experienced in many industries.
MHM Cobots have a 5kg payload and feature industry-leading reach and speed.


Applications
Repetitive tasks
Ergonomically challenging tasks
Benefits

Fast, accurate and reliable performance
Cost effective, with attractive ROI
Quick and easy to implement
Reduce reliance on labour
Can perform ergonomically challenging tasks without risk of injury
Features
Payload 5kg (11lb)
Reach 950mm (3'1")
Maximum speed 2.2m/s (7.2ft/s)
Small footprint
Lightweight: 27kg (60lb)
VR and AR integration available