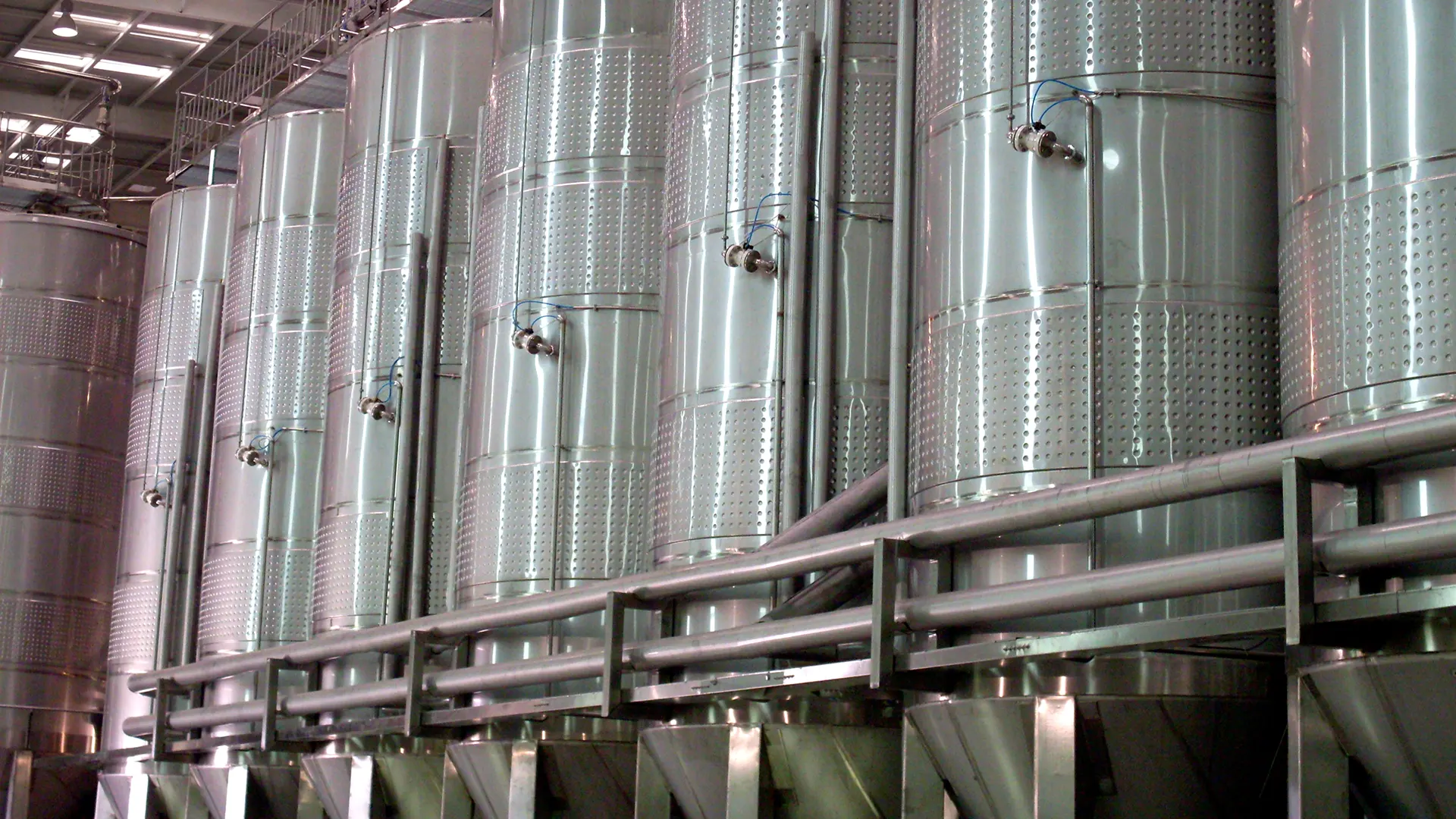 Custom designed and fabricated tanks for the viticultural industry.
MHM Automation has been a trusted fabricator of stainless steel tanks for more than 100 years. Respected for our mechanical and project engineering capabilities, we provide comprehensive design, fabrication, installation and commissioning services to a broad range of industry sectors.
We offer custom-designed and built tanks for the wine industry, ranging in capacity from 2,500 to one million litres. All our tanks are manufactured to meet stringent quality and safety standards for the New Zealand and Australian markets.
Applications
Fermentation and storage of wine and other beverages
Suitable for small or large-scale operations
Benefits
Bespoke design available to suit your process and location
Meets NZ/AU safety standards
ISO 9001 certified quality management system
Project security – as a market leader in stainless steel fabrication and supply, MHM Automation will provide engineering, project management, installation, maintenance and warranty

Standard Models
Leg Mounted Tanks
5,000L
10,000L
12,000L
15,000L
18,000L
Plinth Mounted Tanks
20,000L
25,000L
40,000L
50,000L
80,000L
100,000L

Custom capacities up to 1 million litres are also available on request.

Fabrication Options
Tanks of all sizes can be fabricated in New Zealand at our Christchurch workshop or offshore.
All tanks are designed by MHM Automation in New Zealand and manufactured to our stringent quality specifications.