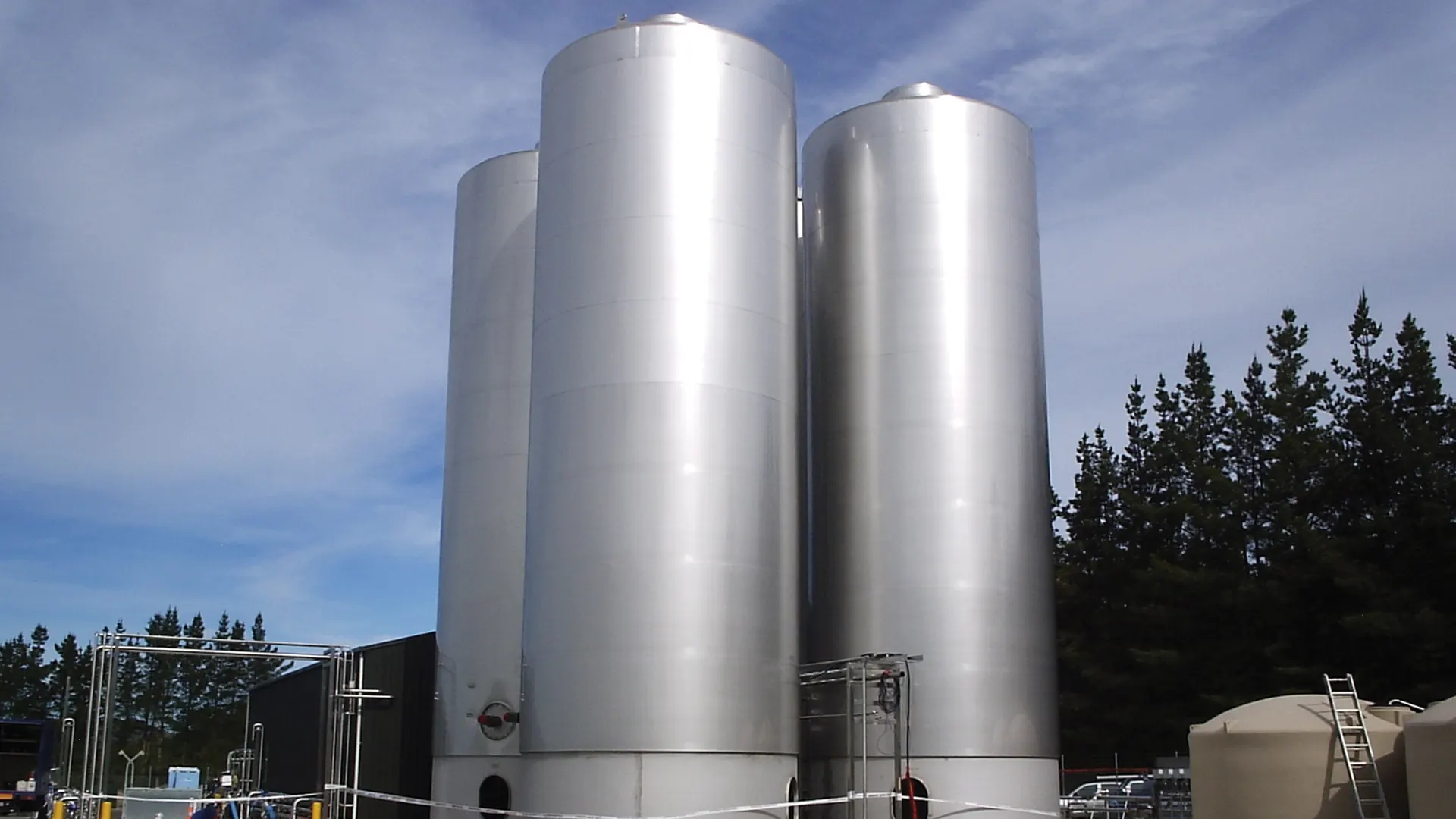 Mercer tanks and silos are used in a wide variety of industries for storing and blending a range of liquids, powders and free-flowing solids.
MHM designs and manufactures silos and tanks up to a capacity of 500,000 litres depending on your requirements, and can cater to your specific needs in relation to heating, cooling, and agitation.
To ensure your product maintains its integrity during storage, we can suggest the appropriate grade of stainless steel, and design the vessel to suit local seismic classifications. Our engineers will work with you on what this means, and also includes a specially engineered mounting, either using legs or a skirt. We can include a range of features such as manholes, clean in place (CIP), level and temperature sensors suitable for your application. Our silos use a specifically designed cone or dome for the base and top, which provide integrated strength and stability. MHM Automation can also fabricate larger silos on-site for sizes which are not transportable.
We conform to the highest hygiene standards including welds that do not allow bacterial growth and CIP systems. This will ensure thorough cleaning of vessels and minimise any risk of your product being contaminated. Our tanks and silos can be equipped with the following:
Agitators, blending, mixing, surface scraping to improve your production efficiency
Heating and cooling utilising dimple pads, falling film, double skin jackets, tubes & fins designed for atmospheric or pressure, using water, glycol or refrigerants
Venting for product safety and plant protection
Sight glasses for operator awareness
Level sensors
Temperature sensors
Manway access to allow operators easy access for inspection and cleaning
Platforms and Ladders designed to allow access to plant while minimising risk to operator safety