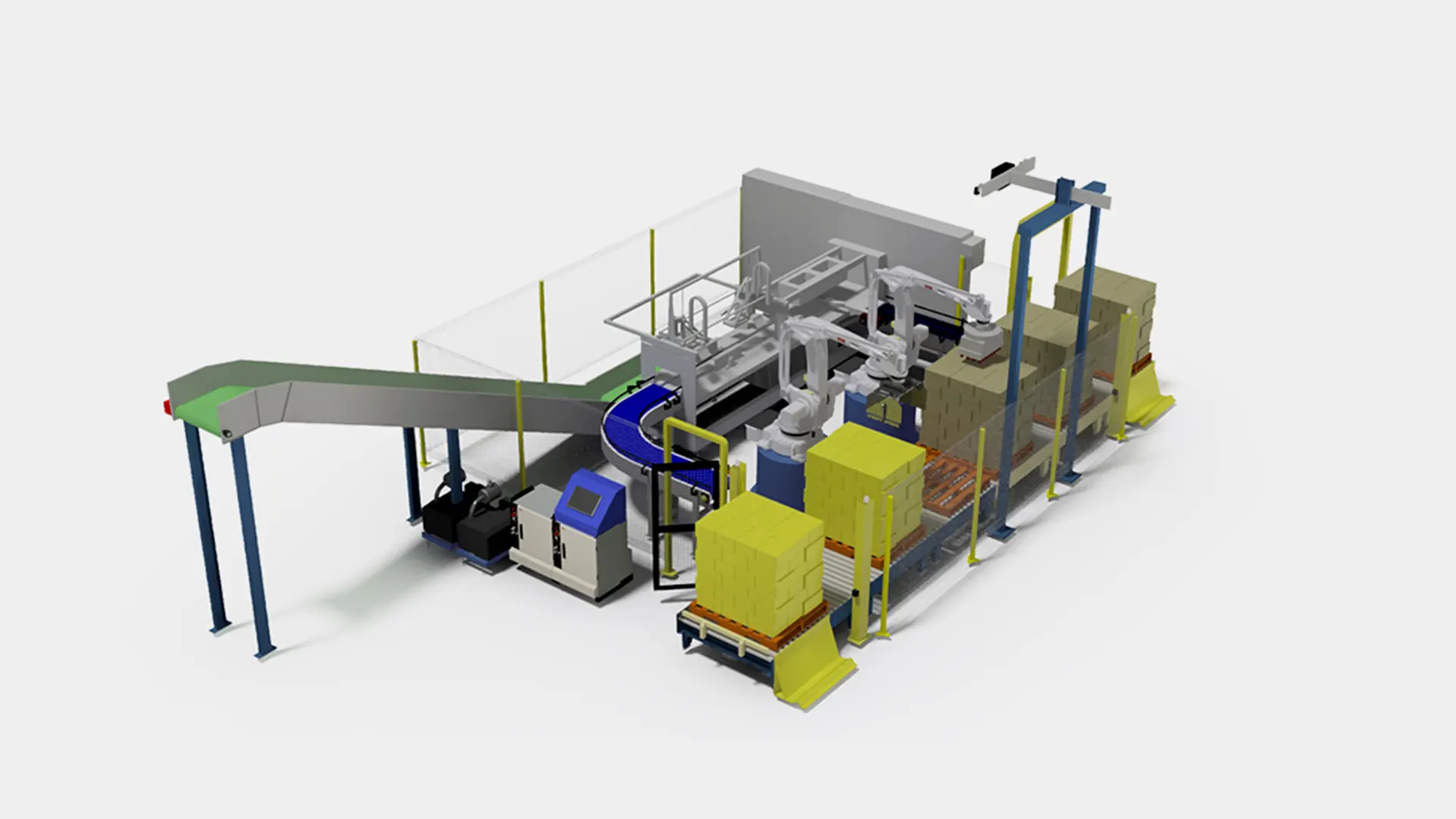 De-palletise, de-carton and re-palletise 40lb / 20kg cheese blocks the efficient way.
Also known as the DDRP-40, the De-palletise, De-carton, Re-palletise system removes 40lb boxes from a pallet, removes the cartons and re-palletises the bagged blocks again at a rate of up to 16 blocks per minute.
It features the unique, H&C-developed 3 Dimensional De-palletising (3DD) vision system, which detects boxes of product in any configuration and enables optimal pick-up to deliver faster and more reliable de-palletising.
The DDRP-40 uses MHM's superior cutting and carton removal technology to provide unparalleled reliability. It will safely remove the outer packaging, presenting an undamaged, wrapped block every time. With a proven track record in the industry, this is the best de-cartoning system available in the market today.
Benefits
Improves line efficiency 24/7
Reduced labour – allows staff to be re-deployed to higher value work
Elimination of manual handling and the associated risk of injury to staff
Removed risk of product contamination
Reduced risk of accidentally cutting the bag
Waste corrugate managed effectively
Best in class footprint
H&C
Recognised as a world leader in automated reverse packaging and product handling systems, we acquired Haden & Custance (H&C) in 2016.
While many other companies provide solutions to putting product into packaging, we are specialists in removing packaging from product ready for further processing.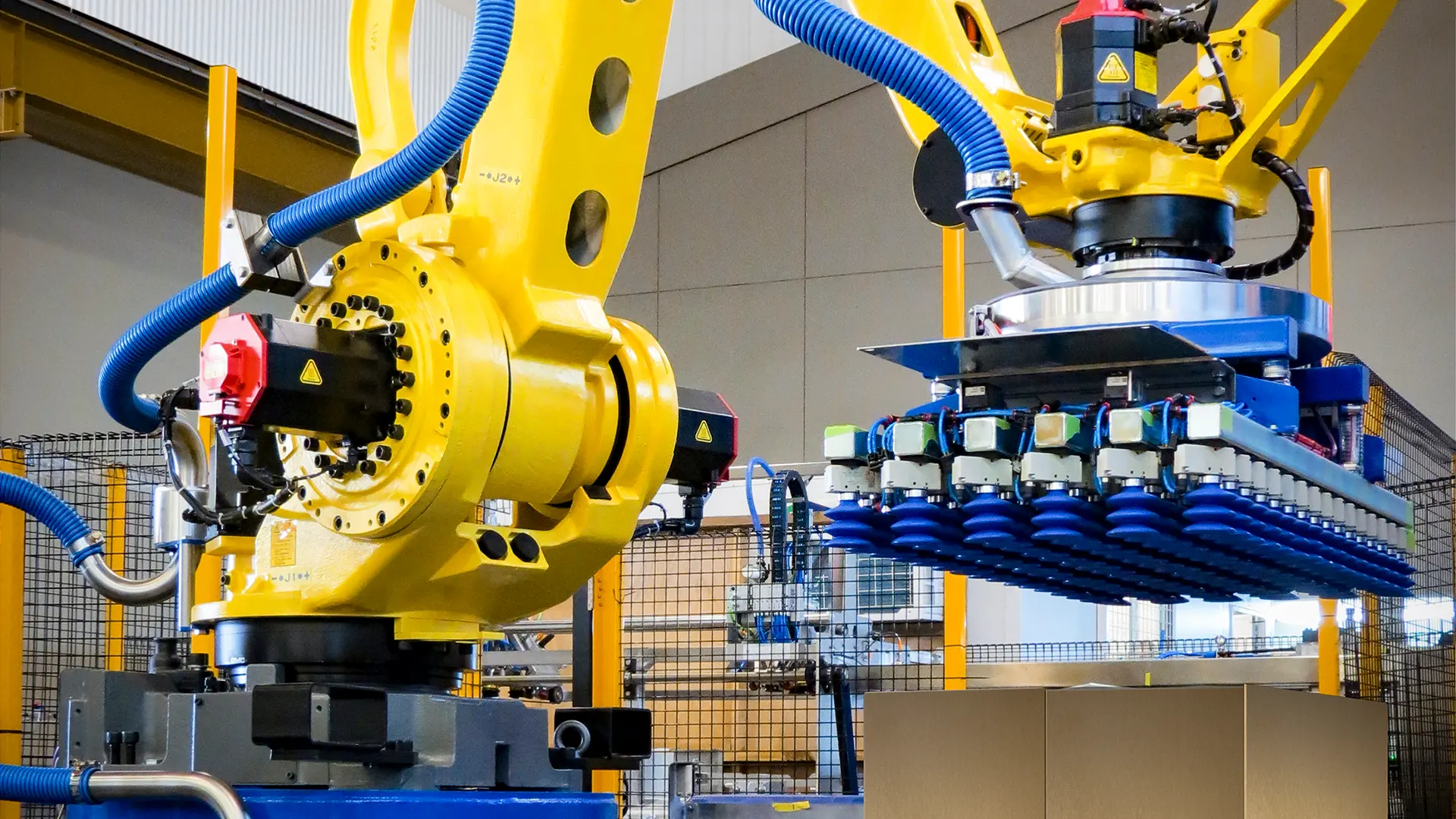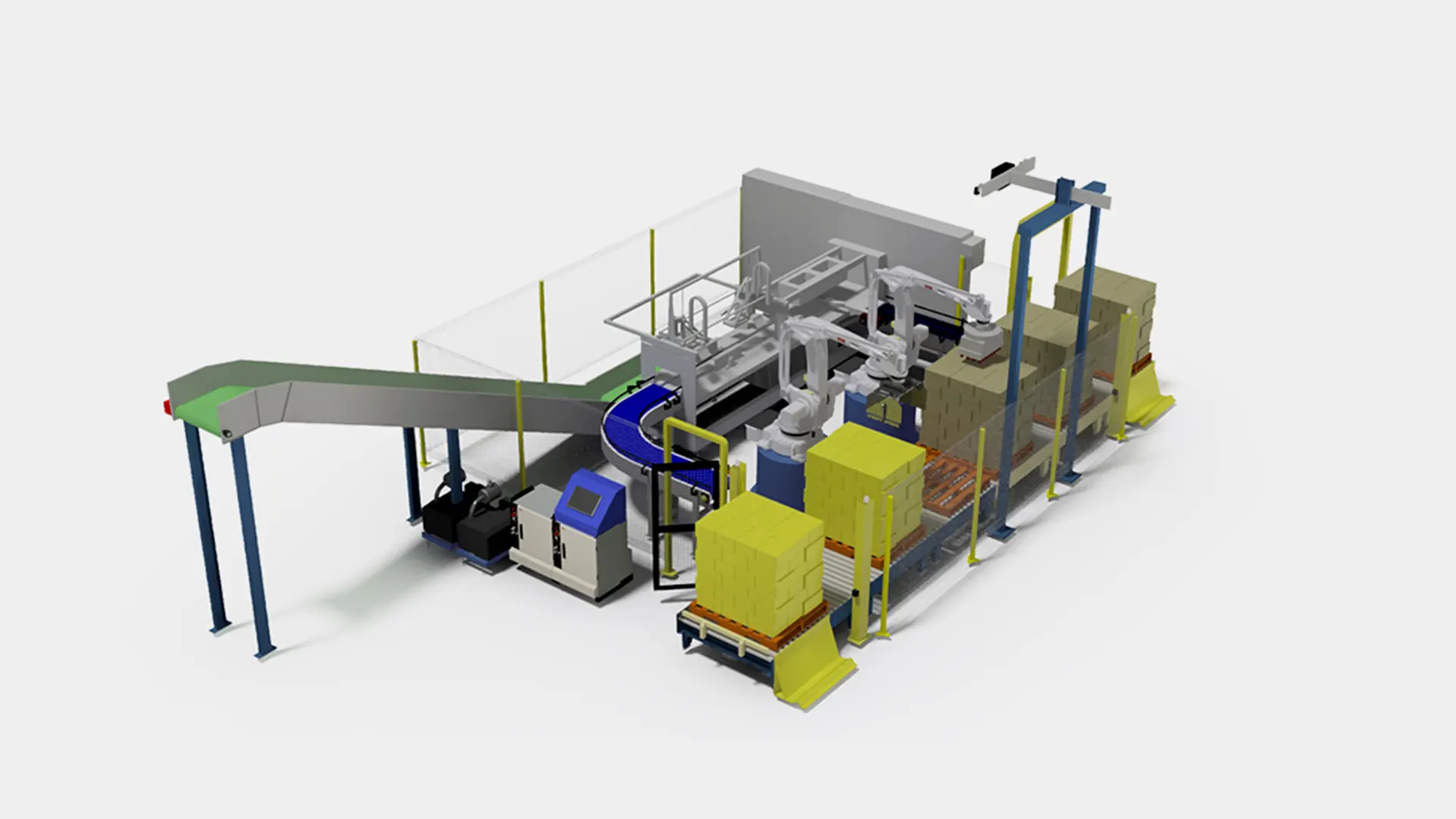 Back to Products and Services
Related Case Study