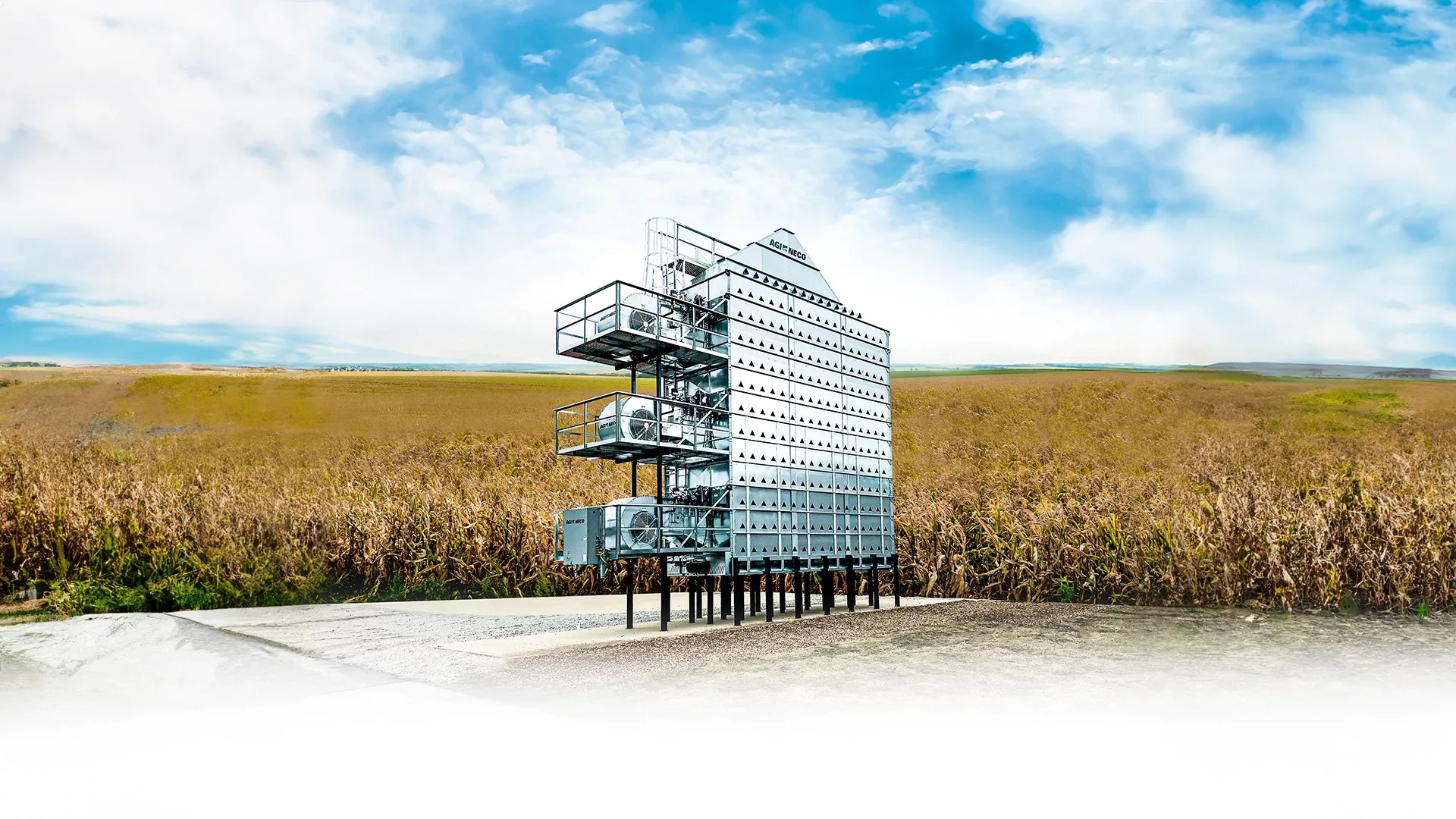 Even heating and cooling systems to help preserve grain quality.
Grain dryers are essential agricultural machines designed to remove excess moisture from harvested grain, such as corn, wheat, rice, and soybeans. This critical step in the grain harvesting process helps preserve the quality and longevity of the crop while reducing the risk of mold, spoilage, and germination.

Grain dryers utilise various techniques, including heated air and advanced technology, to accelerate the drying process. These machines are used to achieve optimal moisture levels, ensuring that crops are suitable for storage, sale, or further processing. Efficient grain drying only enhances crop quality.

Each dryer is factory tested with comprehensive quality inspections, so you know you will have a quality product from day one.
Grain Dryers
Predator Mobile Grain Dryer
Tundra Mixed Flow Grain Dryer
Mecmar Mobile Batch Dryers
Grain Guard - Direct In-Silo Dryer
Goliath Cascading Mixed Flow Dryer
Features
Mixed Flow Quality - Mixed Flow Operations provides even heating and cooling to preserve grain quality
No screens to clean, clog or change!
Forward curved blower for substantially less noise and improved air flow
Effective for all grains including rapeseed, barley, wheat, rice and sunflower
Flame safety relay and ignition accuracy
Multiple burners and blowers offer flexible drying options
Modular design is easy to install with the capability to be expanded and customized
Touch screen PLC with dual moisture sensing, tracking and graphing capabilities
Optional remote dryer management