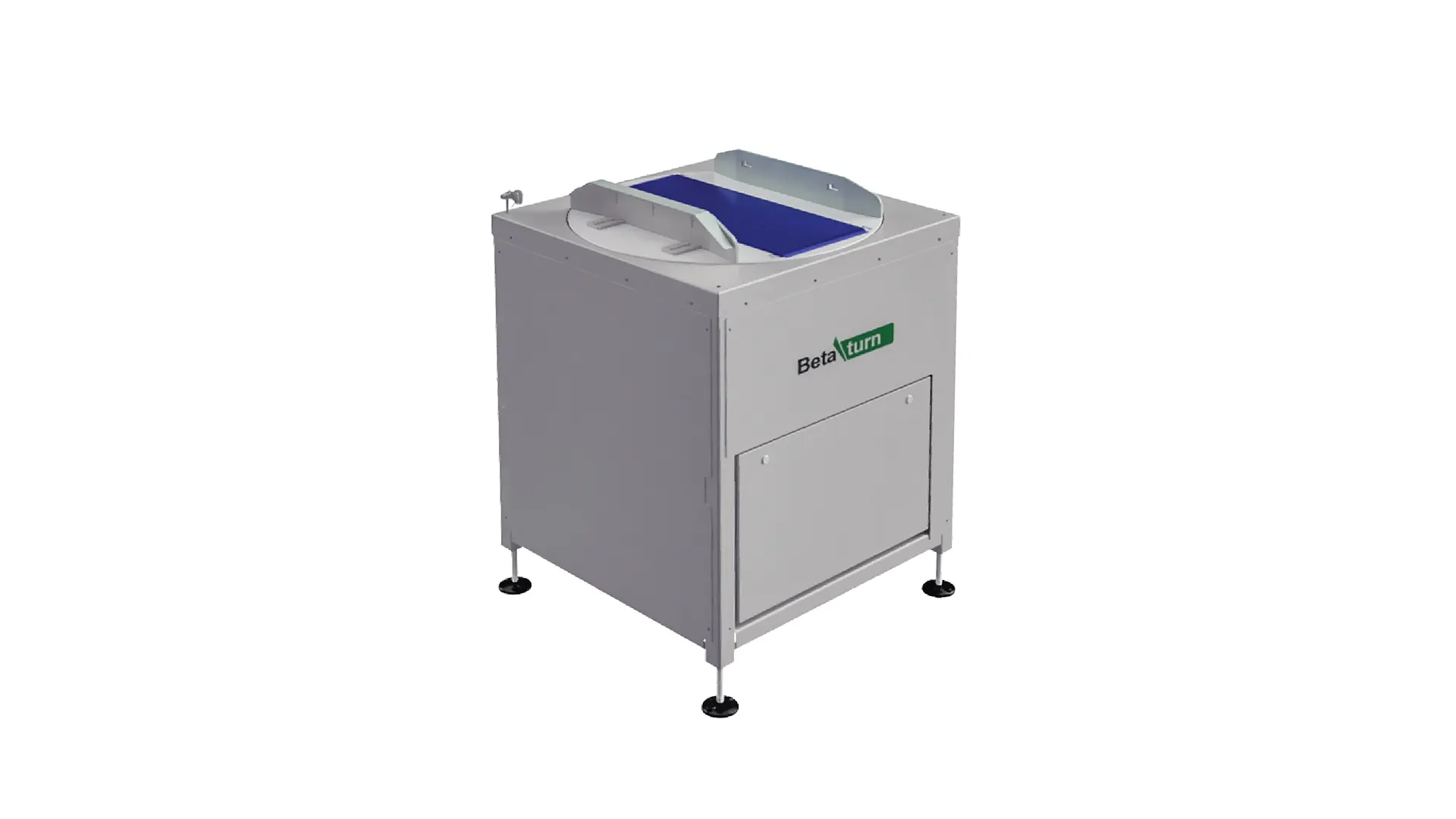 The BetaTurn can rotate products to any angle and has a bi-directional conveyor. This makes it adaptable to any factory requirement.
The BetaTurn is extremely user friendly and is easy to install and operate.
In cheese processing, the BetaTurn block turner is typically used to detect seal location and re-orientate blocks prior to the BetaTest.
Or, if space is a challenge on exiting the BetaTest, the BetaTurn can provide a tight turning point and use a third of the space that standard conveyors would require.
While originally designed to smoothly and efficiently rotate 20kg / 40lb blocks of cheese, the BetaTurn can easily be adapted to handle other package configurations.
The BetaTurn can be installed utilising existing conveyors on the site; alternatively, in-feed and outfeed conveyors, built to a critical hygiene standard, can be supplied as an optional extra.
Various models are available; download the brochure for more information.
BetaVac
World-renowned as the preferred option for cheese packaging systems, BetaVac was acquired by MHM Automation in 2004.
Hundreds of BetaVac vacuum packaging, testing and turning systems have been installed worldwide for some of the biggest names in dairy.