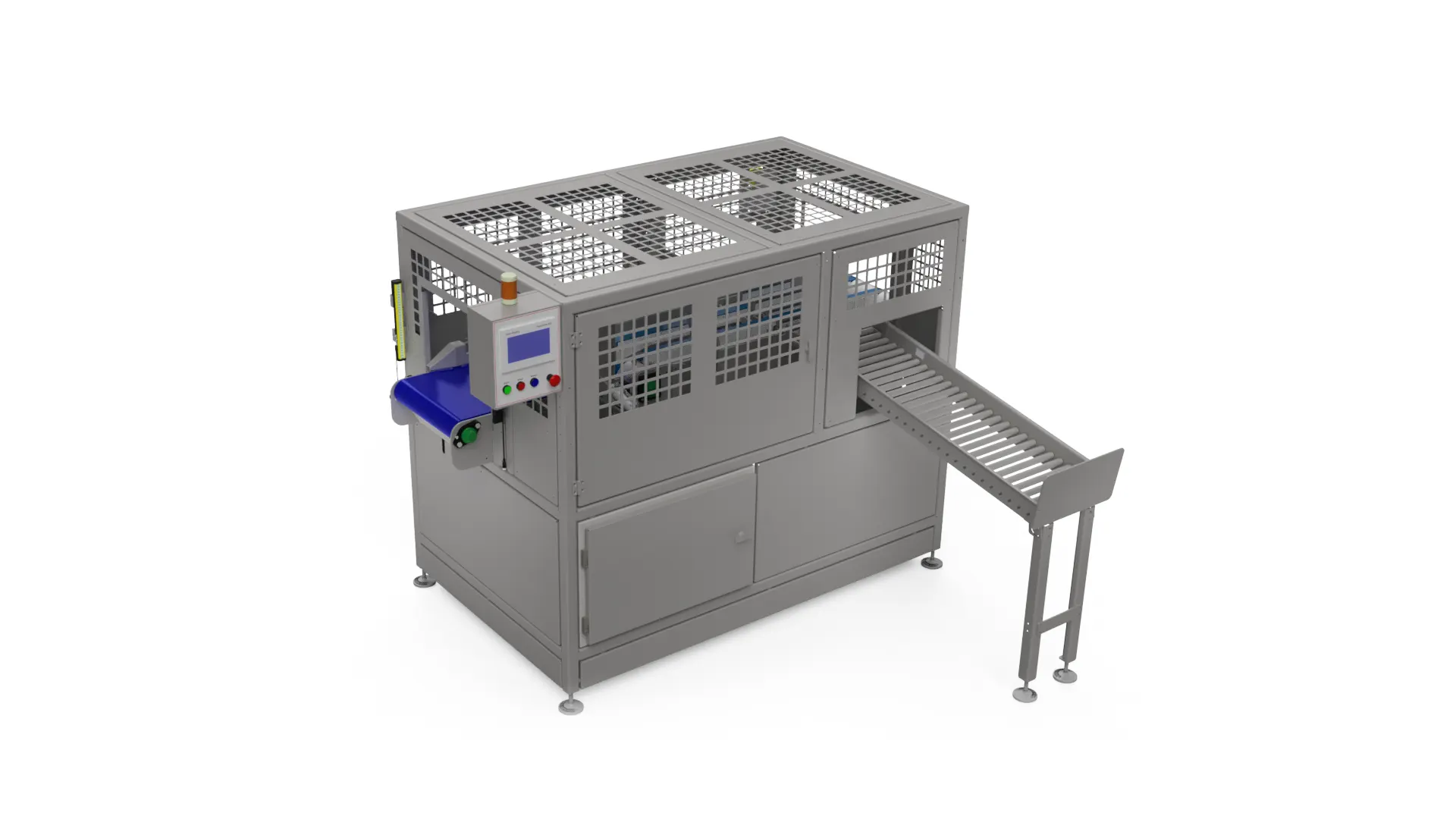 The BetaTest is a first for in-line cheese block leak detection.
Suitable for blocks ranging from 20lb/10kg to 40lb/20kg and various cheese types, the BetaTest has proven to be a reliable rear guard to finding leaks in vacuum packaging.
Using the gusset pull test in tandem with the plunge vac testing method, the bag and seal integrity is physically manipulated and tested.
The BetaTest offers unsurpassed leak detection, the best in the market today.
Two models are available.
The BetaTest 1000 is a dedicated machine which can handle up to 10 blocks per minute.
The BTLD 750 combines BetaTurn and BetaTest functionality, re-orientating the blocks while checking the bag and seal integrity, and is ideal for lines where space is limited.
An infeed conveyor is a recommended addition to help stage blocks when the BetaTest is immediately downstream of the BetaVac vacuum packer.