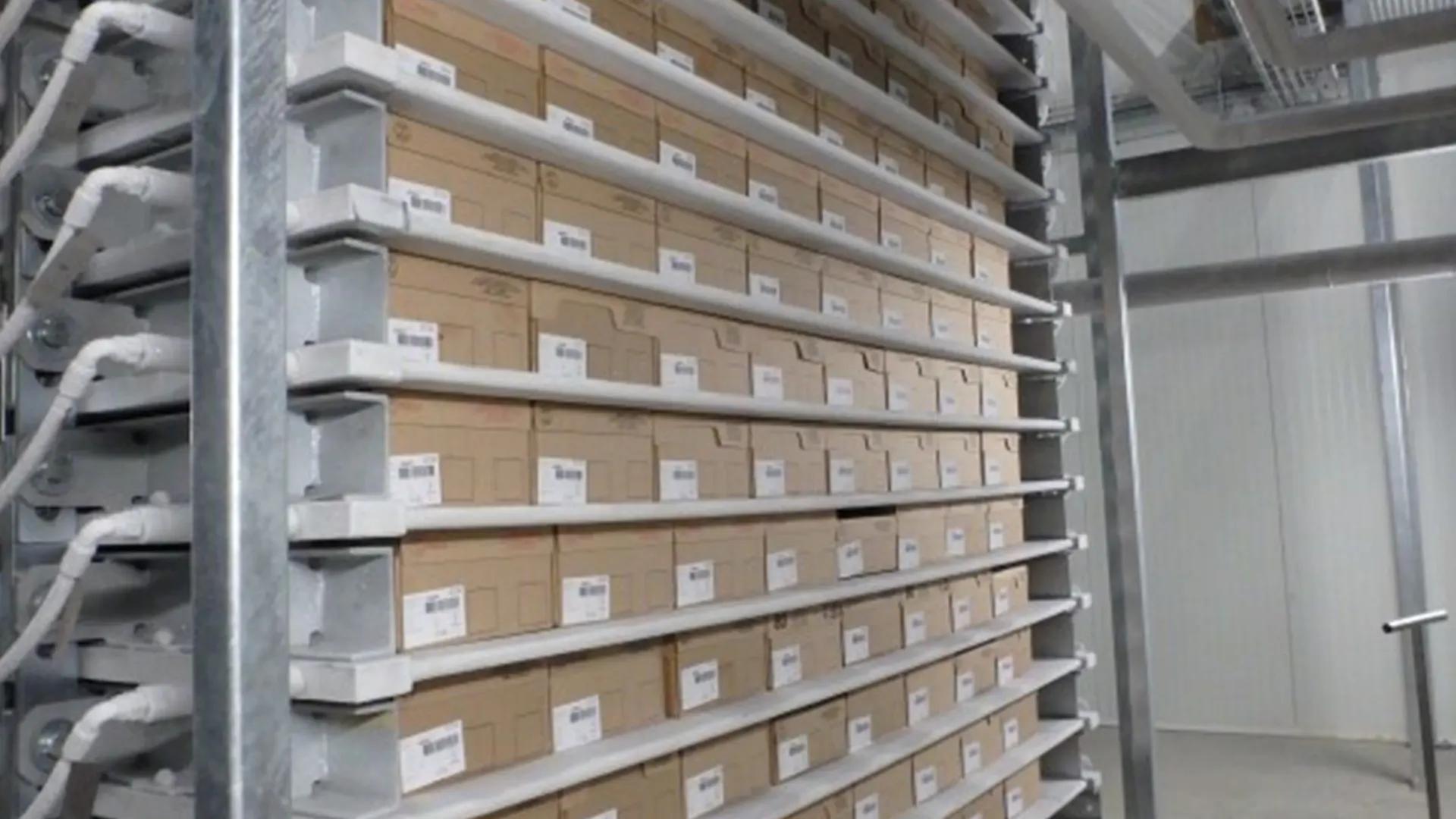 Nolan Meats
Three Milmeq FCF Plate Freezers for quickly and energy efficiently freezing 3840 cartons of beef daily.
The Client
Nolan Meats is an Australian family-owned beef processing company. The business is vertically integrated to cover the complete beef production chain, from breeding and feed-lotting to processing and wholesaling.
Milmeq has a long history of working with Nolan Meats, including the design and installation of the new beef slaughter line at Gympie in 1999.
The Challenge
To assist with expansion into the Chinese market and to meet export requirements, Nolan Meats undertook a significant project to add a post-processing facility on site at its Gympie plant.
Previously, product needed to be transported to another location to be chilled or frozen.
As well as being an added cost, this break in the cold chain and meant a greater time between processing and chilling, resulting in a higher refrigeration index and reduced shelf life.
Nolan Meats invited Milmeq to participate in the design team for the post-slaughter facility and provide the freezing equipment.

A consideration in their brief was for all operations to be highly automated, to maximise operating efficiency and minimise the physical footprint of the plant.
Our Solution
The design team reviewed Nolan Meats' operating requirements and proposed a complete solution to chill, freeze and sort product, from the infeed of product coming from the boning room to the output of palletised cartons ready for container transport.
We then worked closely with them to finalise the overall design and layout of the plant, ensuring all details were confirmed before construction began.
Milmeq provided three fixed conveyor style MILMEQ® Plate Freezers, with the capacity to freeze 3840 cartons daily.
Unlike other plate freezers, these ones open and close progressively, allowing cartons of product to be placed in contact with the plates more quickly, optimising the freeze time and further lowering the refrigeration index. The plate freezers have the ability to take the core temperature of the products to about to -18°C in a 24-hour cycle.
The plate freezers are fully automated, and the design includes a SCADA system, CCTV, and the associated refrigeration vessel and infrastructure.
The plate freezers were designed with both current and future throughput in mind; allowances have been made for the increased capacity that planned expansions to the processing plant will require.
The Result
The post-processing facility was opened in 2017 and is providing a streamlined, efficient operation.
The plate freezers provide a guaranteed freeze time of 24 hours from the time of processing – considerably less than the time that the off-site blast freezing facility provided.
This results in improvements in product quality as well as production capacity.
Other benefits that the plate freezers offer Nolan Meats include a compact physical footprint, industry-leading energy efficiency and consistent presentation of flat cartons, which provides a flow-on effect of space saving in shipping containers.
We have enjoyed working with Milmeq again after so many years, and we know their technology is second-to-none. It's crucial to our daily operation and we've been able to significantly increase our production, assisted by having a quicker freezing time for our meat products. Having automated chilling and sorting allows us to control the quality and shelf life of our products. This means we can meet our clients' high expectations of the Nolan Meats product, both in Australia and our international markets.
Mike Nolan / Director, Nolan Meats
Back to Case Studies
Related Product